ManiaExchange September Update 2021
Another new update brings a lot of QoL improvements to the site. The site has been further cleaned up visually and technically. Some old and new features have found their way into MX.
If you enjoy the new updates and our work on the site and projects around it, please consider being part of the MX Crew Support program.
Highlights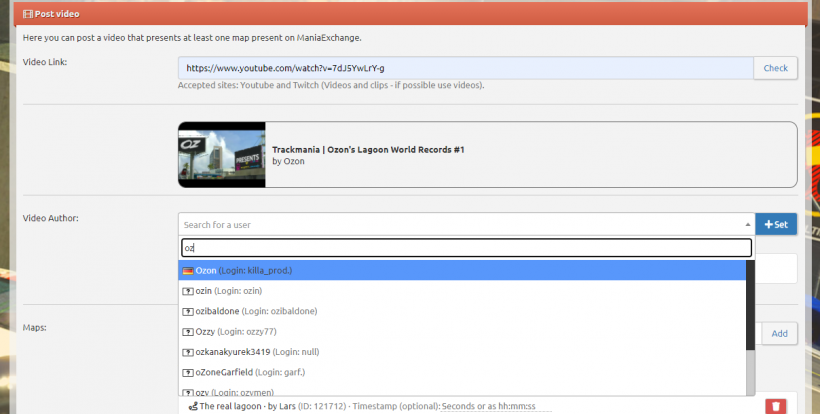 Framework update: Faster image loading, improved site script handling and loading speeds
Added the cumulative leaderboard
Mappack Tags
Improved looks on form / edit / create pages
New text editor, as previously used on TM1X (WIP)
Improved look and functionality on the search engines of MX
Random button available now in every search engine
Videos: Added a much more ergonomic tile view
Added a in-line search for users for Co-Author, Video Creator and Manager input
Detailed Changelog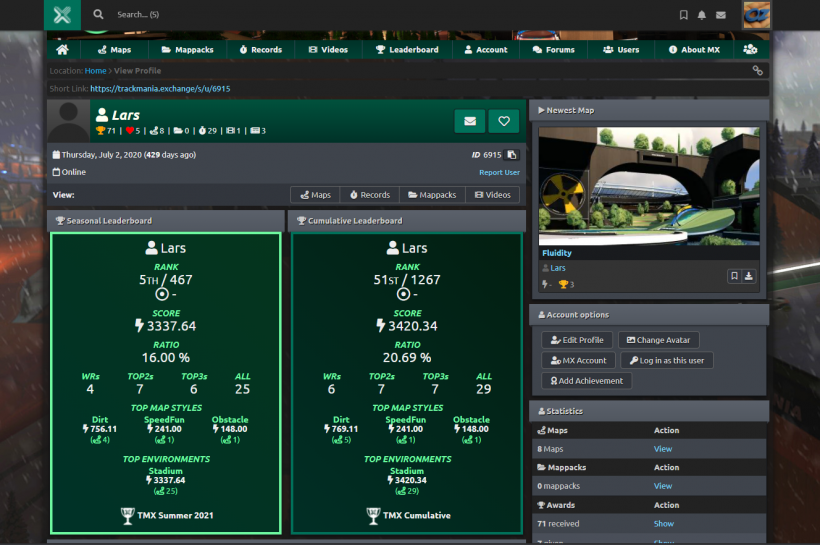 Features and Additions
Forum: Improved look for the "New Post", "New Thread" and "New Reply" editors
General: New text editor (still Work in Progress)
General: Map thumbnails should now load quicker
Leaderboard: New search bar for users in the leaderboard
Leaderboard: Scorecards now also show best environments
Leaderboard: Scorecards now show the three most successful map styles (no longer things like "Race")
Mappacks: Added some order modes for the search
Profile: Added the cumulative LB
Profile: Small improvements
Profile: "Edit Profile" with styling improvements
Bugfixes

Co-Author badge overflow on the frontpage / tile view
Removed the duplicate "Mixed" tag on TM2.MX
Map achievements are now visible on TM2.MX
Mappacks: Own tracks are now longer shown when filtering for Status in "Manage Tracks"
Mappacks: Mappack Leaderboards on TM2.MX are repaired and working again
Videos: Fixed maps not appearing on the Edit Video page